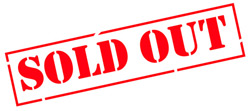 TEDxSilkRoad is now officially SOLD OUT!
Thanks to all of you who registered – we're looking forward to meeting you at Feriye Auditorium on Wednesday.
To all our friends who haven't got a ticket but still want to follow the event, you'll be able to follow the video live stream of the conference on Wednesday April 11th, from 9.30 to 19.00 (click here to access the video live streaming).