The Journey is the Reward!
TEDXSILKROAD Conference focus and objectives
A word of welcome from the organizer of TEDxSilkRoad, Ferhan Cook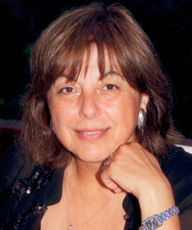 The TEDxSilkRoad conference will explore the true meaning of the old Silk Road traditions of commerce and innovation, and compare them with the modern day digital life.
The old Silk Road was a route of commerce and innovation which delivered goods and spread innovation from the East to West and West to East, through long journeys. Music, Story Telling and Cultural sharing of beliefs and traditions accompanied the commerce.
The new Silk Road is digital. It is the Mobile Internet and Social Web. It is fast. It forms global communities. It empowers communities. It activates social innovation. There is a Connected Future that awaits us, which will empower us, help us manage our lives better. But the traditions of 2000 years ago, still remain. Commerce fuels creativity and Innovation. The route to Innovation resembles the long and arduous winter journeys of the old silk road.
An entrepreneur can learn a lot from the old Silk Road if he or she looks closely. In order to innovate, you need to work hard, not give up, and believe in your idea or product. You need to go beyond your physical, mental and financial borders, find your true purpose in life and drive it to its full potential. This is why we have titled the conference Borderless Creativity & Commerce.
In 3 Modules spanning 10 hours, over 20 invited international and Turkish speakers, artists, and performers will impart the story of the day, through compelling speeches, performances, and demos. This is a day where you will be inspired, you will network and share ideas with future colleagues and friends , and hopefully you will take home with you some new learnings and new ideas.
Finally, I have to share with you the mantra that influenced my life, and drove me to create this conference that will kick off a brand new set of activities in the future. Steve Jobs used to say in the old days at Apple: The Journey is the Reward!
I feel that this day will be the beginning of a brand new and long journey for me that I want to begin with you all. Technology should have a social purpose. So I want to help projects that will effect change in people's lives through the increased use of mobile and internet technologies. I want to work with, mentor, and support entrepreneurs to teach and liberate people and save lives.
I really hope you will join us and enjoy this one day journey into the future of Innovation and borderless creativity. I want to thank all our sponsors, partners, volunteers, and friends in helping us make this day a reality.
So see you at the Feriye Ortakoy, on April 11.
Please make sure to register soon, as space is limited. If you are an academic or a student, you can benefit from a special ticket quota we have created for you. Check it here.
Best regards,
Ferhan Cook
Organizer of TEDxSilkRoad